Z
E
B
R
A
S
!
Now I have your attention. Don't you ever wonder about what you just dreamt about when you wake up? If you don't, then you have no

i

m

a

g

i

n

a

t

i

o

n

! If you do, yay! Please continue reading. I want to see what crazy dreams the students of our school(

R

C

M

S

) have, so then I will interview them and ask them this, "What did you dream about and tell me most of the details!" Then, I will chose the aproppiate ones. I am doing this becuase I like stories, especially random ones!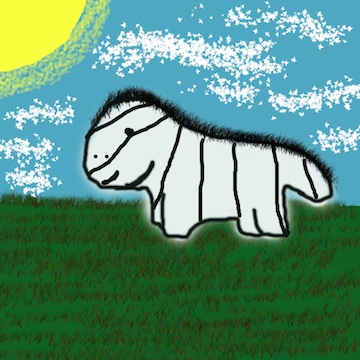 I asked my little sister,
Cornelianne
, about her dreams, because she is one of the people I know that has crazy dreams. So here is how her dream started: I looked around and I am at my old school,
T
.
O
.
C
.
S
.
I was flying! There were
z

o

m

b

i

e

s
everywhere and the

power puff girls

came out of nowhere! They weren't saving the people though, which made no sense at all. They were flying around doing nothing. Then I saw a person being eaten and I flew onto the top of his head and stepped on him to boost me up to the top of the school. After that, I looked around and saw the whole school be eaten by the zombies. The end.
Then after that, I couldn't find anyone else so here's one I had. I look around to find myself on top of a moving train that's heading
towards a giant canyon. In front of the canyon lays a ghost town. The train stopped and I got off. All of a sudden, I was in a
c

a

r

n

i

v

a

l
with this one random house that showed up right in front of me. It made no sense because no one else saw it. I walked into the abandoned house
and it changed into a
c

h

o

c

o

l

a

t

e

h

o

u

s

e

.
Everything began to melt and it turned back into

wood

. It turned

dark

and suddenly the

lights

went back on. There I saw a director filming a scary movie, and I was side character in the movie. The main character and I ran through the

dark
halls, running away from an

unknown

predator. We went upstairs and
I got my phone out and began recording, because the director was no longer there, and the monster became real. After that I got knocked out by the monster, and woke up from my dream. I AM DONE.
Now here is a dream from someone in my class, told by
Sequoia
. This will be written in her point of view. I remember this dream from when I was little. I was in the bathtub,
and my dad was scrubbing my back. He wouldn't stop scrubbing my back,
as if it was a repeating action. Then I turned to the side and I saw a

burnt

baby floating around the bathtub. Right after that, I woke up, but I was still dreaming. I was in my bed. I took off the covers, and there was that

burnt

baby in my mom's arm. And she was crying, then I found out it was my baby little sister. Dun dun DUN!!
Here is the last dream now.

Anne

will be telling this very short dream. I had dreamt about

Bloody Mary

, and

Bloody Mary
was trying to kill me in my cousin's garage. Everytime I tried to bring
someone to see her, she was gone and whenever I went there alone, she was there. That's all.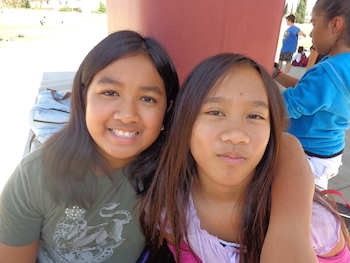 On the left is

Anne

and on the right is

Cornelianne




Go back to Lion Times