Josh is a 15 year old Singer who made me think that you could do anything as long as your heart and mind is set to it, the most important thing is that you don't give up. Josh likes to do this "thing with his mouth called singing" which had got him to be a X factor USA finalist on Season 3. Josh didn't end up winning the X Factor but that didn't stop him from doing what he is doing today which is living his dreams since they are coming true. He has come so far, but Levination (Josh's Fan-base) is getting bigger and bigger everyday and even if he is having a great or terrible day he doesn't let anything stop him from doing what he wants to do which is sing and make people happy. Josh's goal is to meet all of his fans one day.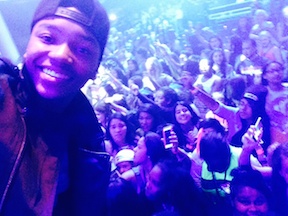 Josh was originally from Houston,Texas before he moved to Los angeles to pursue his dreams. He actually started to sing at the age 5, but his acting career had started when he was 9 years old. When his acting career started he had the chance to be in the NBC 's television show "Friday Night Lights" a couple of times. He played the character Darius Merriweather in the show. Josh has many great reviews for being in the plays "Pistol" and "Twist an American Musical" in Los Angeles. Josh has recently starred in "The Next Dance" with Jonathan "Lil J" and many other celebrities.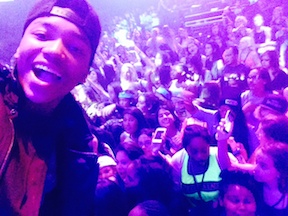 Josh's first single came out on iTunes on Valentines day 2014 its called Trying to Find you. He had went to his first vidcon on June 27th 2014 with some really big Youtubers and some singers were also there vidcon was a huge event that was for 3 days. Josh went to Virtuoso Fest on July 20th and I went there and he actually took pictures on my phone and messaged me back on my social media account. Josh is currently on the Digi tour with Jack and Jack, he was on Digi tour before but with O2L and he's always performing and always dancing. He's been doing rehearsals every single day and he's always doing covers of very popular songs on youtube.

Josh's social media accounts are
Youtube
Instagram
Twitter
Josh's Official Website