Have you ever heard of this sport? It is called Soccer and it is played internationally across the world. There are many leagues for playing this sport and many teams compete to win. Some might be friendlies, seasons, or tournaments.
Some of these are the World Cup, Spain's La Liga, and pre-season games. Many people favor teams that have people that are good. For example FC Barcelona has many fans around the world.
The Game
- The first game of soccer was played in England in December 19th, 1863. Both teams start with 11 players including a goalkeeper. There are 90 minutes to play the game with the extra times added after 45 minutes. In a tournament if the game ends in a tie after the 90 minutes, they will move on the extra time. Extra time has two halves. Every half in the extra time lasts 15 minutes and if there are no goals or it ends in another tie then they will move onto penalties. For penalties they start off with 5 kick takers and continue shooting into the goal until one of them wins. Penalties can also occur if a foul is commited close to the goal. If the foul is serious you can get booked. A booking is either a red or a yellow card, both can get you into a lot of trouble.In England and other parts of the world it is still called Football.
The World Cup -
This event is held every four years in a different country. 32 Countries compete to get into the tournament in the group stages and the ones with the most points in their groups move on to the tournament. 16 Countries compete in the tournament until one of them wins. Since it is a tournament penalties will take place if the game ends tied. The next World Cup will be held in Russia in 2018. This year's World Cup ; Germany won the World Cup this year against Argentina, James Rodriguez scored the most goals, it was held in Brazil
Leagues
- The Leagues are what divide what team plays against the other teams. The English Premier League involves teams based in England such as Manchester City and Chelsea. Other Leagues like La Liga in Spain is for teams in Spain like Real Madrid and FC Barcelona. Many countries have their own leagues like U.S.A. has the MLS. The only way teams from different leagues can play is in the UEFA Champions League for the European Teams/Leagues.
I asked a couple people what soccer team/player they like the best.
Xuinhel - Cristiano Ronaldo, America
Damien - Cristiano Ronaldo, Manchester City
Brandon - Lionel Messi, FC Barcelona
Javier - Lionel Messi, Germany
Isaac - Fernando Torres, Chelsea
Abby - Lionel Messi , Barcelona
Patrick - Cristiano Ronaldo, Real Madrid
Patrycio - Lionel Messi, FC Barcelona
Jackie - James Rodriguez, Real Madrid
Here are pictures and videos showing people playing soccer -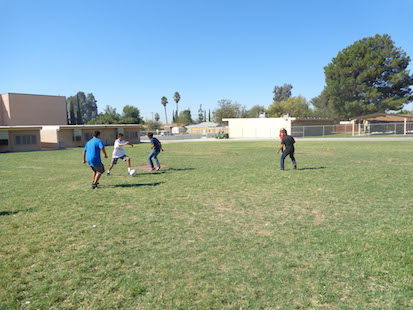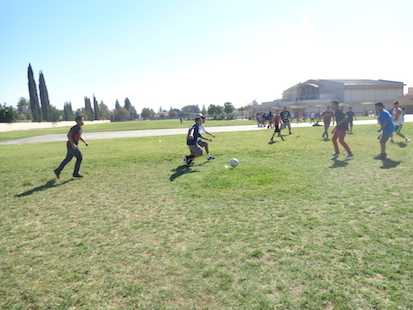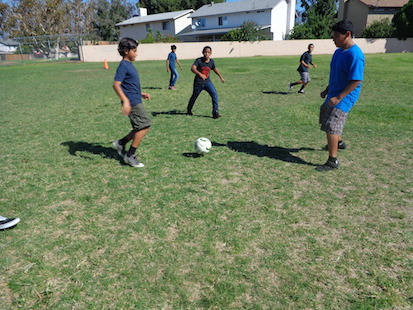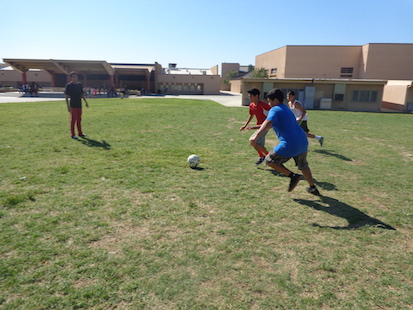 Penalty
Back to Lion Times
World Cup
UEFA Champions League