Hey there lions, welcome to another article. Do you guys know who Pierce the veil is?? Well if you don't, Pierce the veil is a band, a pretty awesome band if I say so myself. Pierce the veil consists of 4 members; Vic Fuentes, Jamie Preciado, Tony Perry, and lastly but definitely not least Mike Fuentes. As you noticed Vic and Mike have the same last names, yes they are related, actually they're brothers and they are the ones who formed this band. Pierce the veil is an American post-hardcore band, they formed in San Diego, California in 2007. Vic, short for Victor, is the lead singer, yeah he's responsible for those killer vocals you hear, and he plays guitar. Mike is the drummer, Jamie is the bassist and sings backing vocals, and Tony plays lead guitar. Pierce the veil has 3 albums;
A Flair For The Dramatic
which was their debut album and was released in 2007,
Selfish Machines
was released in 2010, and
Collide With The Sky
which was released in 2012 making it their latest album. Also if you guys didn't know that Pierce the Veil is currently on "The World Tour" with Sleeping with Sirens and they are preforming at the Self Help Festival. Fearless Records, one of Pierce the veil's labels, released a short video claiming to expect a new album in early 2015 but it hasn't been released so we don't quite when its coming out. Vic Fuentes came up with the name for the band while sitting in his sociology class, his professor mentioned piercing the veil, Vic like the concept of what that meant which is to go directly to the root of a problem and removing it at the source. He like the concept of stopping things that hurt you before they have a chance to build up and that's how the band's name came to be. Okay, so if you're into that kind of music or you've never really gotten a chance to listen to it, I personally suggest that you listen to this band. Their music is so alive and its just overall amazing. Some of Pierce the veil's most known songs are King for a Day, Hold on Till May, Bulletproof Love, and my personal favorite A Match Into Water. Really, you should just give their music a chance, you never know if you'll end up loving it.
Down below is two of Pierce the Veil's shirts...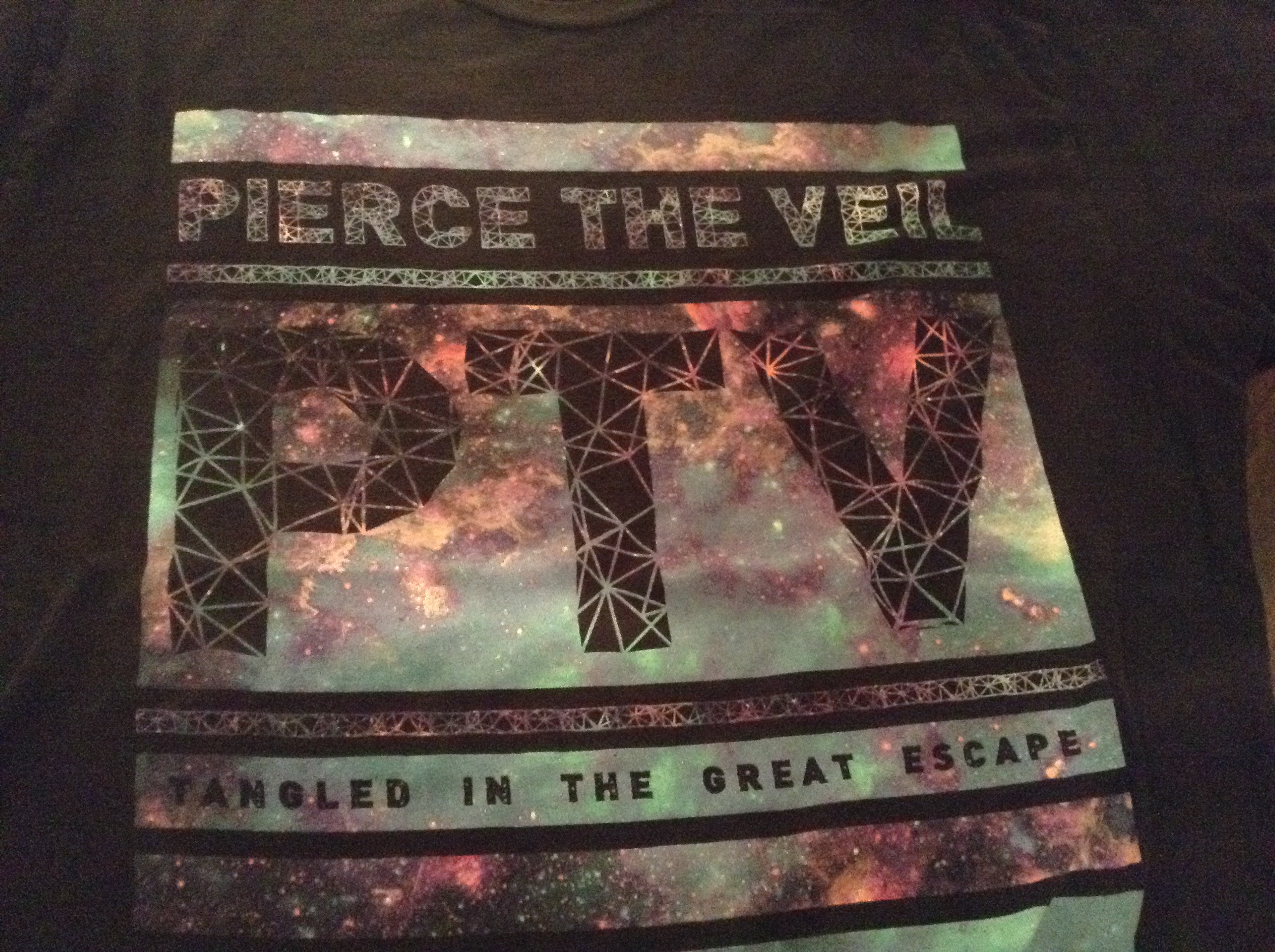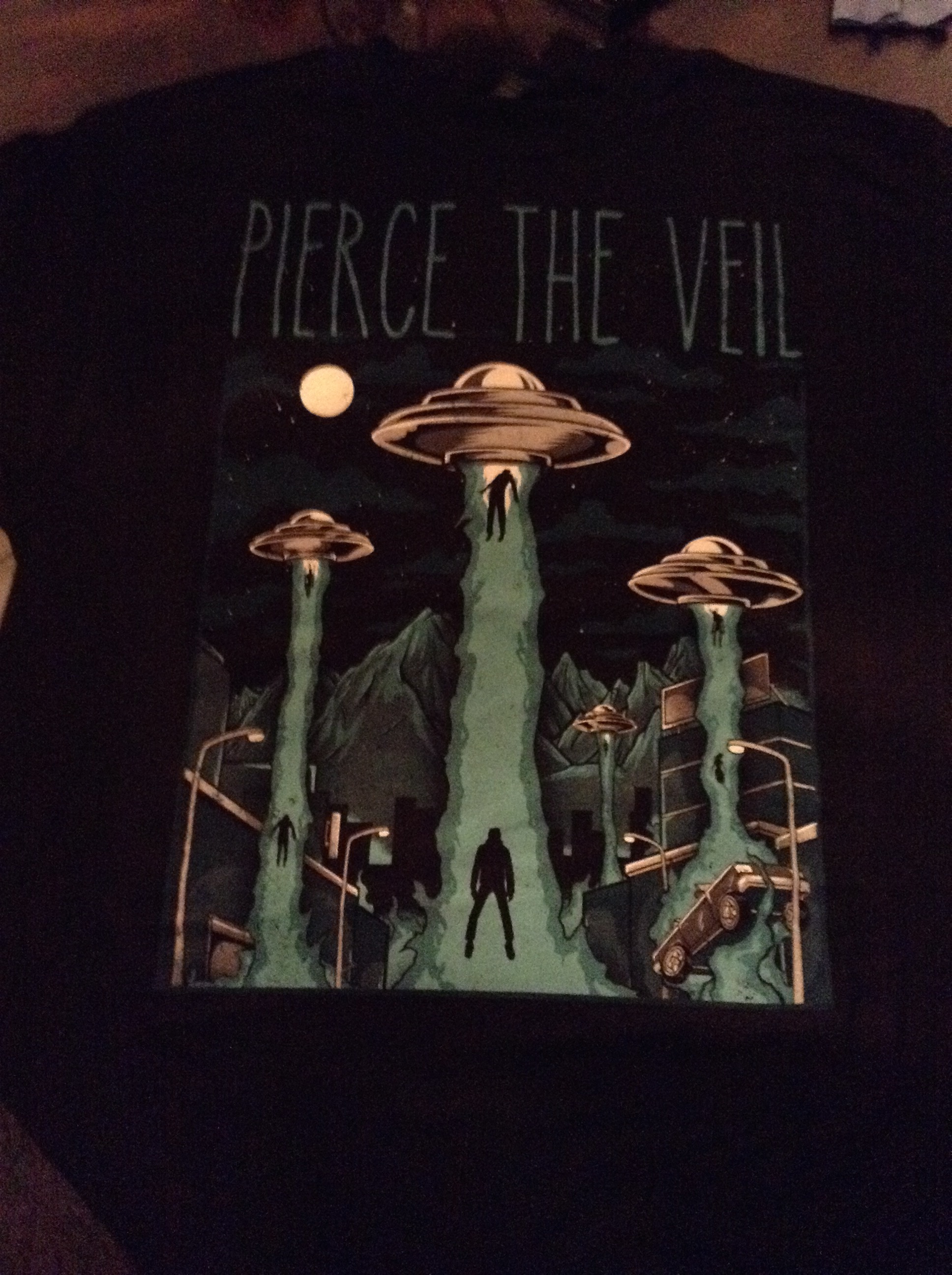 Back To Lion Times