Nike SB
By Gabriel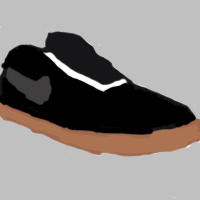 Hey lions! I'm here to tell you about a brand and skateboarding company called Nike SB. They make great shoes and nice shirts. Nike SB sponsors a lot of skaters to skate for their company. Apart of the Nike SB pros that skate for their company include Ishod Wair, Paul Rodriguez ( P-Rod), Shane O' Neil, Stefan Janoski, Erik Koston, and many more. They also have Semi pros skate for them like Donavan Piscopo and Kevin Bradley.
Nike SB was launched in March 2002 after having previous fails of having skateboarding apart of Nike the third time was the charm. When it first started they had four shoes called Mulder Dunk SB, Forbes Dunk SB, Gino Dunk SB, and Supa Dunk SB. Later that year in the fall the Supreme Dunk Low came out and it ended up being the most classic Dunk of all time, they were inspired by Jordan 3 colorways. Ever since then Nike SB took off I see a lot of skaters wearing them some people don't even skate but they wear them. The shoes are long lasting because the grip on the skateboard can really mess up your shoes so they make it hard to mess your shoes up.
Nike SB became very popular also by making videos of their team skaters skating in the shoes. This reason is so skaters would become more interested in their shoes , and it worked. It was also easy since most of the skaters were already well known in the skating work and kids and teens idolized them. People also wear them just because they like them very much. I like the style , how they feel, the material, and they last a very long time so it's worth it. Well thank you for reading my article hope you enjoyed it.