Expelled
THE MOVIE

Have you ever heard of the movie Expelled starring Cameron Dallas? It's out in theaters on December 10, 2014. It comes out in the stores December 20,2014. The comedy movie is about a guy named Felix (Cameron) that's a master prankster. He's a very charming guy that charms his way out of any situation. After so many pranks the principal gets sick of Felix's pranks and expels him from Eastwood High. Felix and his friends (Vanessa, Danny, Katie, Ben, and Emily) try every possible way to hide the fact that Felix has been expelled from Felix's parents. Danny actually shoots Felix's teacher with tranquilizer dart so it stops him from talking to Felix's Mom. Felix even impersonates his mom when Principal Truman calls her on the phone to tell her that her son has been expelled. If you want to know more you will have to watch the movie.



---
The Cast
Cast Member Name

Name of the Character

Youtuber, viner or actor/actress

Cameron Dallas
Andrea Russet
Matt Shively
Lia Marie Johnson
Marcus Johns
Teala Dunn
Emilio Palame
Director: Alex Goyette
Felix
Vanessa
Danny
Katie
Ben
Emily
Princicpal Truman


viner
youtuber
Actor
youtuber
actor/youtuber
actress/youtuber
actor

---
Most of the cast are famous actors , youtubers, or/and viners. You might have heard of the star of the movie Cameron Dallas. He is a famous viner, he currently has 6.3 million followers on vine. He used to be in a group called magcon but then they all split apart to follow their own dreams. Sorry if this was a little off topic. BYE!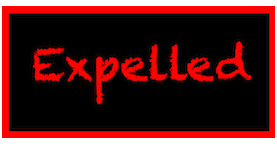 ---