Students vs. Staff
By Rafael

Hello Lions!! Many people think that sports this y
ear will be really fun. I think that students vs. staff basketball and football games are always fun. Student vs. staff games are always filled with competition and excitement.
For two years straight the staff have won the football games. Last year the students won the basketball game. I think this year the students are going to beat the staff in both games although students this year are very small compared to the teachers, and that might be a problem in basketball. They are also stronger than us. But we must have faith that we are going to win this year. We have lots of talented athletes in our school this year. With kids running miles under six minutes and kids that are in sports outside school we are sure to beat the staff this year.
There are many athletic teachers in our school. For example Mr. English is very tall and athletic. He also has experience in football and basketball. Mr. Schumacher is also very athletic and very strong. He runs his miles in eight minutes, and that is fast. Other teachers like Mr. Hall can also be a challenge because he is very tall. Teachers like Mr. Arias and Mr. Preciado are very strong.
The students must prepare for these fun basketball and football games. We must exercise and work out. We need to eat our vegetables and lots of protein so we can be strong. We also need to run a lot so we can be fast and flexible against the teachers. Many kids do sports after school either for the city or a club and that will also help us beat the teachers in the football and basketball games. The students will beat the staff this year in
both games.
The football game will take place on the field and the basketball game will take place in the gym.
We play against the staff because this school has been doing it for many years now, Mr. English said it was like a tradit
ion
to him.
The basketball games will be on the eighth of march.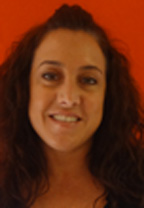 Return to Lion Times