Hi Lions (: Fashion is a pretty big deal to a lot of kids. Everyone has their own style that makes them different. There are a lot of different styles and patterns in fashion. For example, a lot of girls wear floral patterns and denim. Most boys like to wear T-Shirts with shorts or skinny jeans and Vans or Converse. Cargos are also very popular right now for boys and so are high-waisted shorts for girls. Everyone has their own opinion though. For example, some boys prefer Converse over Vans, or some girls would prefer wearing pants instead of shorts.

Most girls take fashion very serious and always want to look good. Floral pattering is starting to become more popular for girls. For example, a lot of girls are wearing floral pants and shirts. High-waisted shorts are also popular in girl's fashion. There are many different styles and patterns of high-waisted shorts. They usually go with anything that you wear and always look good. Moving on to shoes, girls that dress more girly usually wear flats like Toms. Girls that are more on the casual/tomboy si
de like to wear sneakers like Converse or Vans. Some girls also prefer wearing casual clothing like a plain co
lored shirt with jeans and sneakers. Girls have a lot of different styles.
Boys also have different types of styles. Some boys wear tanks, regular T-shirts, Snapbacks, cargos, skinny jeans, and Vans or Converse. Most of the boys all dress the same. They also wear a lot of the brands, Obey, Active, Neff V
olcom, & much more. Even though hats aren't allowed at school, boys still wear them at home or whenever they go out somewhere. Boys can't really get too dressed up like girls, because they're clothes are usually really casual. Even though most of boys' clothes are the same, they all have their own way of putting outfits together.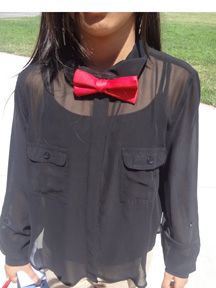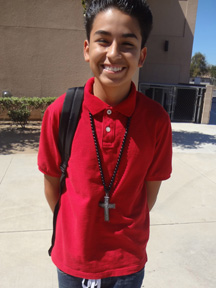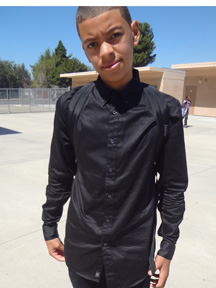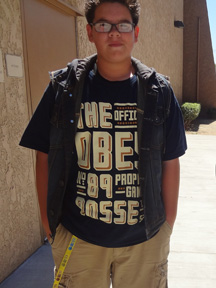 Return to Lion Times