8th Grade Transformation!
By:Briana

Remember how some of us 8th graders were interviewed in 6th grade? We were asked about our first day with question like: "How did it feel?" "Are you nervous?" "What do you like about 6th grade?" We remember those tough hard long days and now its coming to an end for our middle school adventures. We spent some days being interviewed ,asked to smile for pictures,and to just have fun. Now it's time to be reinterviewed and asked the same questions to see how much we changed and grown over our middle school years as time goes by..

During lunch, I asked four eighth graders how much they have changed over the two years since we, eighth graders, started 6th grade year. I asked Guadalupe how she feels about leaving middle school and what does she miss about 6th grade, and her response was"I'll miss Mrs. Gonzalez and I miss 3rd period P.E." Jordan's response to the questions was "I'm excited to leave middle school and I miss Mrs. Hill." "I'm very sad about leaving middle school and I miss being new and being a little scrub." said Jasmine. "I don't feel good about leaving middle school and I miss Mrs. Hill as my 6th grade teacher." Jaden said.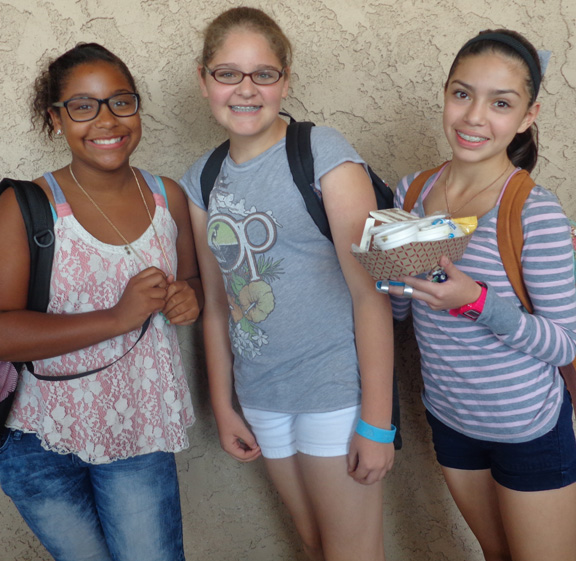 Imani, Guadalupe, and Jasmine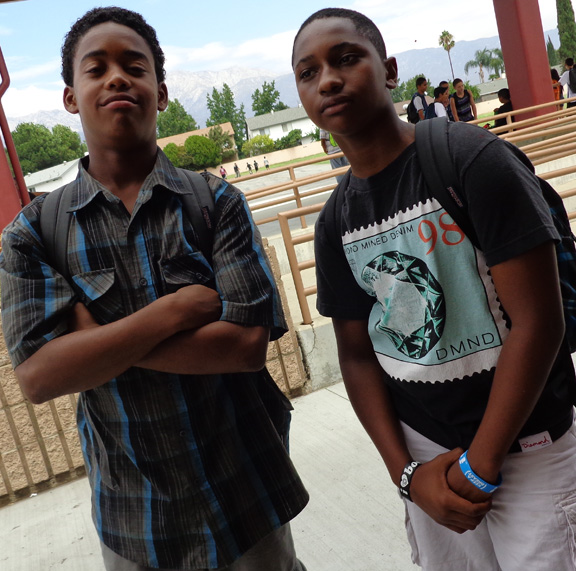 Jaden and Jordan

We remember how we had so many tough days, the bullying, the nervousness on the first days of middle school, anxiety was killing us inside. We are still afraid of losing one of our closest friends, but remember that friends aren't always there for everything and there to have each others back. As 2 years go by we learned new phases and hard times we go through.
As time goes by we look back to our differences since being here at RCMS, and move forward to life. We will soon move on to high school and leave the middle school journey. All of us will move on and separate from each other's adventures through life. Being interviewed will bring back 6th grade memories and help us cherish them . . .