Acoustic, electric, 6 strings, 12 strings, and even ukuleles.
| | | |
| --- | --- | --- |
| Electric | Acoustic | Ukuleles |
| Vicky jamming with her electric guitar. | Rachel playing her acoustic. | Raven and her uke. |
The 2014 Guitar Club at RCMS, looked over by Mr. Garretson is nothing short of psychadelic.
Where students of any grade, get to share memories with each other, and collaborate over one powerful, uniting, common interest.
Music.
Making music, learning new things from each other, sharing chords, and just having a great time.
Think you're not up to standards, that you don't know enough about playing your stringed instrument enough to join?
Forget about it. Theres no standard, there's no requirement, all we really want to do is have a good time.
Escape the judgement, and lose yourself in the uniqueness of playing guitars!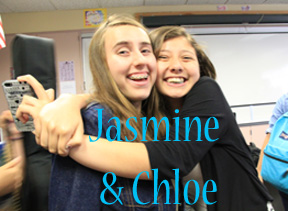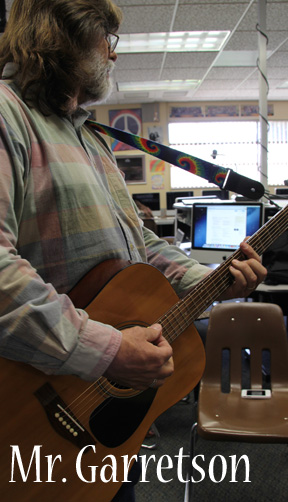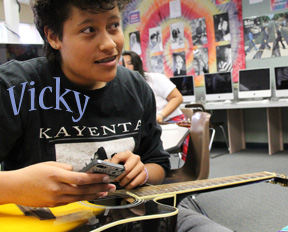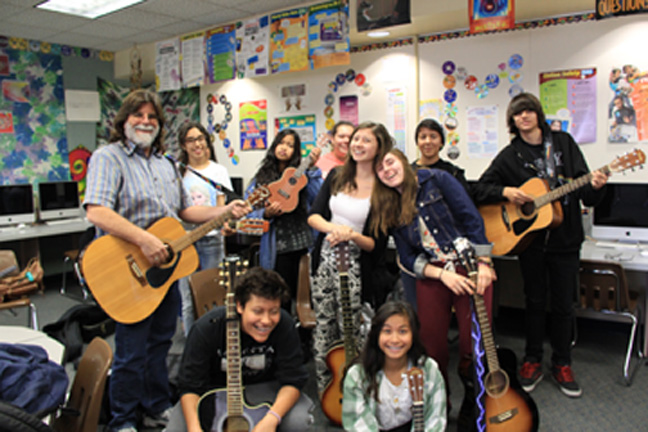 Tune into the rest of the newspaper, and follow whats going on in the Lion Times.
Martin Guitar Ambassdors
Mr. Garretson's Class Webpage
by: Yvanna